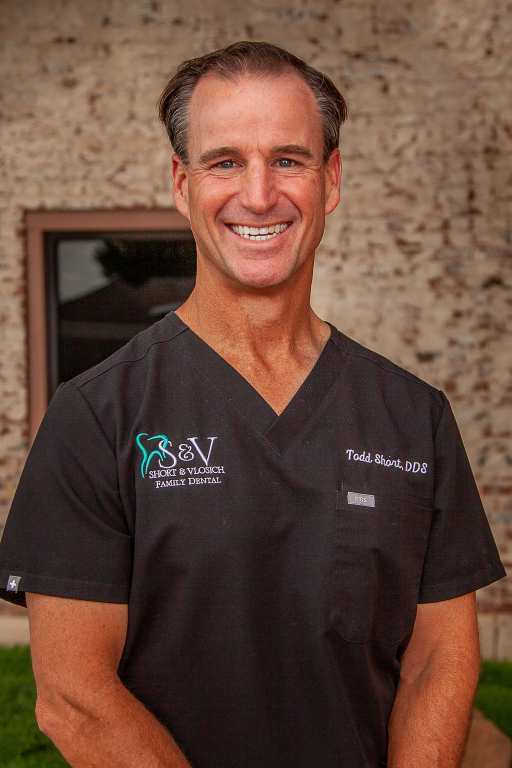 Dr. Todd Short DDS
Dr. Ricky Todd Short was raised in Amarillo, Texas and graduated from Amarillo High in 1989. He attended college at West Texas A&M in Canyon, Texas and graduated with a Bachelor of Science in Chemistry and Biology in 1993. After completing his undergraduate degree, he attended dental school at the University of Texas Health Science Center in San Antonio and graduated in May 1998.
Dr. Short has been married to his lovely wife, Chandra, and they have raised three children together. Apart from spending time with his family, Dr. Short loves everything outdoors. From backpacking the Colorado Trail to backcountry skiing at Silverton Mountain, there is no adventure too grand for him. If he's not in the office helping patients, it's safe to assume he is on his way to seek out a new place to explore.
Dr. Short has been practicing dentistry for over 24 years. His philosophy has remained consistent from the beginning; to provide quality dental care with a personal touch to each patient. Dr. Short prides himself on making patients feel as comfortable as possible and prefers a lighthearted approach that helps patients manage dental procedures from simple to complex. With that being said, no two patients are the same, and he strives to individualize care for everyone who walks in the door. Dr. Short enjoys giving each patient his very best with a direct and honest approach.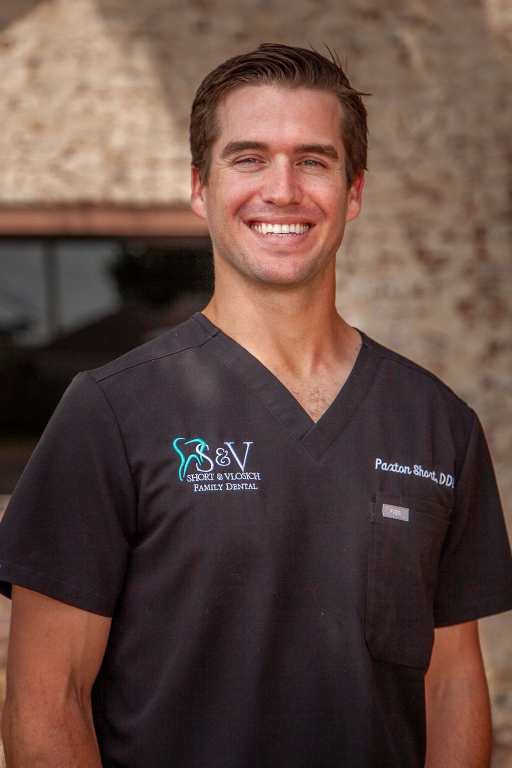 Dr. Paxton Short DDS
Dr. Paxton Short grew up in Amarillo, TX and attended Texas A&M University earning his bachelor's degree in Biomedical Sciences in 2017. From there, he went on to attend UT Health San Antonio School of Dentistry where he received his Doctorate of Dental Surgery with Higher honors in May of 2021. Dr. Short worked for a year in San Antonio at South Park Family Dental before joining the practice with his father and the Vlosich brothers in March of 2022.
Dr. Short is very passionate about his dental work and treating the people of Amarillo and surrounding communities. Since Dr. Short attended elementary school, he knew dentistry was going to be a life-long passion. It is a priority of Dr. Short's to restore the function of teeth and address any esthetic concerns. He believes everyone has unique dental needs and customizes treatment plans to every patient's desires. Dr. Short enjoys staying up to date with the latest dental literature and using current technology to improve patient care. He provides all general dental needs and is Invisalign certified.
In February of 2022, Dr. Short and his wife Jordan Walterscheid-Short returned home to Amarillo to establish their long-term roots. He has 2 dogs named Maggie and Rhode and a cat named Momo. In his free time, Dr. Short enjoys hanging out with friends and family, going on hikes in Palo Duro Canyon and exploring the town for new coffee shops.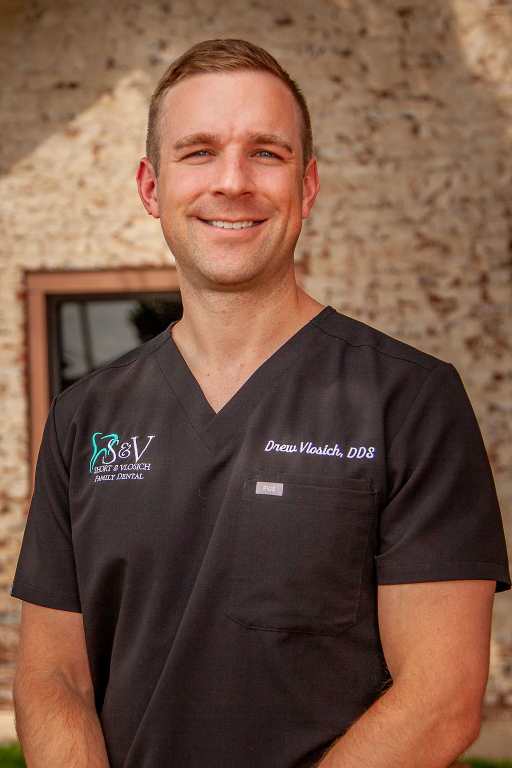 Dr. Drew Vlosich DDS
Dr. Drew Vlosich is a native of Amarillo, Texas. He is a West Texas A&M University alumnus and graduated with his Doctor of Dental Surgery from Texas A&M College of Dentistry in Dallas, Texas. Dr. Vlosich is a lifelong learner and has taken additional courses in implant dentistry, oral surgery, and Invisalign orthodontics among many others. He loves connecting with his patients on a personal level and helping them achieve their dental goals.
Dr. Vlosich is a member of American Dental Association, Texas Dental Association, and Christian Medical Dental Associations. When he is not treating patients at the office, he loves spending time with his wife-Breanne, son-Brooks and daughter-Blakely. He also enjoys spending time outside and growing food in his greenhouse.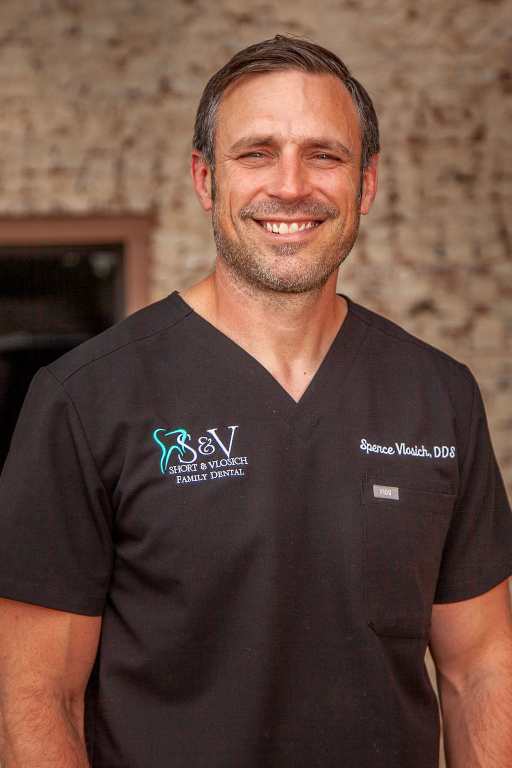 Dr. Spence Vlosich DDS
Dr. Spence Vlosich has been a long-time practicing dentist in Amarillo, Texas. He was raised in Amarillo and had schooling at Windsor elementary, Bonham middle school, and Amarillo high school where he graduated in 1999. Dr. Vlosich graduated from Texas Tech University in 2006 with a degree in Business Administration and minors in organic chemistry and microbiology. After college, he went on to pursue his passion of dentistry and enrolled into Baylor College of Dentistry, earning his doctorate of dental surgery degree in 2012. Following dental school, Dr. Vlosich met his wife, Chrissy, and moved back to the high plains where he began practicing dentistry with his father Dr. Ed Vlosich and Dr. Todd Short. Over the years Dr. Vlosich has added many services that he can provide including: fillings, crowns, dentures, wisdom tooth extractions, placement of implants, sleep dentistry, and is also an Invisalign provider.
Dr. Vlosich's favorite thing to do is anything that involves spending time with Chrissy and his son Sebastian, and his two puppies Porter (a vizsla) and Dempsey (an English bulldog). He also enjoys visiting the mountains, fly fishing, training in Jiu Jitsu, and watching UFC events. He considers himself blessed to be able to move home, be around his family and provide dental services to Amarillo and surrounding communities.